Our Products
Our company India Tapes has made an enviable presence in the industry since 2010. We are a Sole Proprietorship based firm and operate all our business activities from our headquarters located at Chennai, Tamil Nadu (India). We are the manufacturer, wholesaler and supplier of Packaging Tape, Packaging Box, Packaging Film and many more. Further, we are also the service provider of Packaging Job Work.
Acrylic Foam Tapes
For Emblems & Body Side Mouldings. Mounted trims, emblems & body side moldings are fixed with high performance adhesive tapes & die-cut. Various grades of acrylic foam tapes & PE foam tapes & their die-cuts are available in various thicknesses.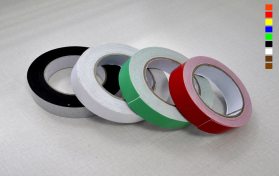 D/S Polyester Tape
Being an established manufacturer, wholesaler and supplier of this domain, we are engaged in offering a wide assortment of Packaging Box. This Packaging Box is highly known in the industry for its utmost finish and fine quality.
Crepe Paper Tape
Writable tape, Excellent adhesion; easy to tear, Strong climate adaptability. Interior paint masking, light duty packaging, bundling, holding, splicing & tabbing, silk screening, and other non-critical applications where a pressure-sensitive tape is needed.
Aluminium Tapes
For general purpose seaming, patching and sealing, Highly suitable for sealing off air conditioning and cool/warm and flow ducting, For sealing, joints in ducting providing a flame retardant & vapor-proof barrier.Excellent adhesion on dry/clean surfaces on metal and other surface. These foils tapes can be applied for both high temperature/low temperature Sizes available in 25mm/50mm/75mm/100mm in width to customized length Available in with liner and without liner. Available from 25 micron,30 micron, 40 micron, 50 micron and 100 micron thickness Product Application:- HVAC duct wrap, protective masking and electroplating.
Surface Protection Tapes
Various kind of surface protection tape are available for carpet protection, plastic parts protection Tapes are made of various material like LD, LDPE, HD, HDPE 100% residue free adhesive system Save cost on nishing car at dealers end Easy to remove, No residue while removing.
Insect Repellent Tapes
The filling in a gap in the door or packing space. The duct for exhaust. etc.
BOPP Tapes
BOPP is Biaxially Oriented Polypropylene (BOPP) Film coated with water based adhesive and Our adhesive tapes are made from superior quality adhesive, which provides high tack and adhesion strength required for sealing of cartons to make them pilfer proof.
Craft Paper Tapes
A pressure sensitive, moisture resistant craft paper coated with strong synthetic rubber adhesive. Aggressive natural/synthetic rubber adhesive is designed to offer positive, attractive seal excellent adhesion to minimize carton sealing failures and prevent pilferage. It is designed for use in applications where reduced weight can provide packing material savings.Basically used for cartons sealing, packing, silk screening, picture framing, freezer tape, leasing, splicing and tabbing.
Cross Filament Tapes
A self adhesive tape which has been specially desinged for applications requiring a high breaking strength. This tape has a film backing and rubber adhesive. Woven glass fibers reinforce the backing, making this product extremely strong when used for heavy packing where it can replace metal and polypropylene strapping to great advantage.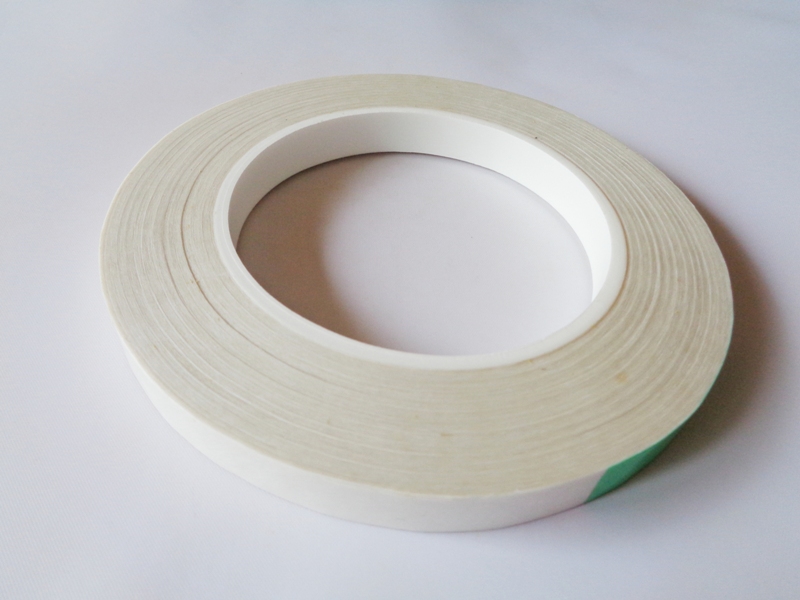 D/S Tissue Tapes
Double sided adhesive tape EZ-808 development for permanent fixing and it has supreme adhesion and durability with various substrates and it suits a wide range to uses, including plastic name plates , various films and foam materials suitable for die cutting as release liner is thicker.
D/S Repulpable Tapes
Double sided repulpable splicing tape for splicing paper webs in the paper productsion and printing industries. P-257 is a repulable light blue colored tape with tissue paper carrier, Coated on both side with synthetic resins, water soluble adhesive.
Duct Tapes
AIPL Sunsui duct tape is water proof PE coated fabric tape. It is used for holding, splicing, masking, patching, sealing and seaming purpose. Polyethylene coated cloth backing with rubber adhesive. It has high tack, conformability, strength and easy tear.
Floor Marking Tapes
AIPL Sunsui floor marking tape is high strength, single coated pvc film base tape with strong rubber based adhesive. It offers immediate quick stock yet allows for removal with minimal residue.
Foam Tapes
Use for sealing, bonding, cushioning, protection from dust and mounting purpose. Protects from water, moisture and dust. Coated with variety of adhesives. Easy and quick to apply on different clean surfaces. Various sizes and die cuts available as per customize requirement. Great bonding strength with high adhesion and also heat resistance products available. Products application: - Permanent fixing of spare parts in refrigerator and other electronic goods and cars.